Posted By RichC on June 27, 2007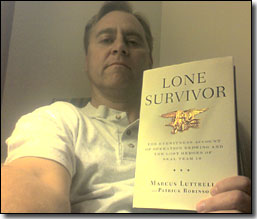 I'm getting ahead of myself by mentioning a book that I haven't finished reading yet, but "Lone Survivor" is perhaps the best read of the year. The incredible true account of the author Marcus Luttrell helps one appreciate what incredible men serve in the United States special forces — particularly those included in Operation Redwing. Mr. Luttrell details his "call of duty" (with the help of best selling U.S. Navy novelist Patrick Robinson) and offers a first hand account of current events in Iraq and Afghanistan. It is an emotionally gripping and an incredible peek at our nation's finest patriots.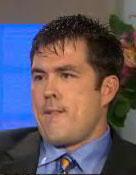 I've read my share of military history books, but this timely book is written from the heart. The story blends Marcus Luttrell's life story, his path in becoming a Navy SEAL with the men he served with in the Middle East. His 400 easy to read pages are an excellent account of the War on Terror and the men called to carry out those duties. Luttrell's patriotism is surpassed only by his dedication to SEAL teammates (click for photo), his incredible will to survive and by those who fought and died to rescue him in the rugged mountains of Afghanistan. This is a true story of heroism and the ultimate sacrifice of America's finest men — I am thankful to the "lone survivor," Marcus Luttrell, for sharing their character, bravery and patriotism.
EDIT: Added Matt Lauer video since previous was removed and post remains active.