Posted By RichC on November 7, 2008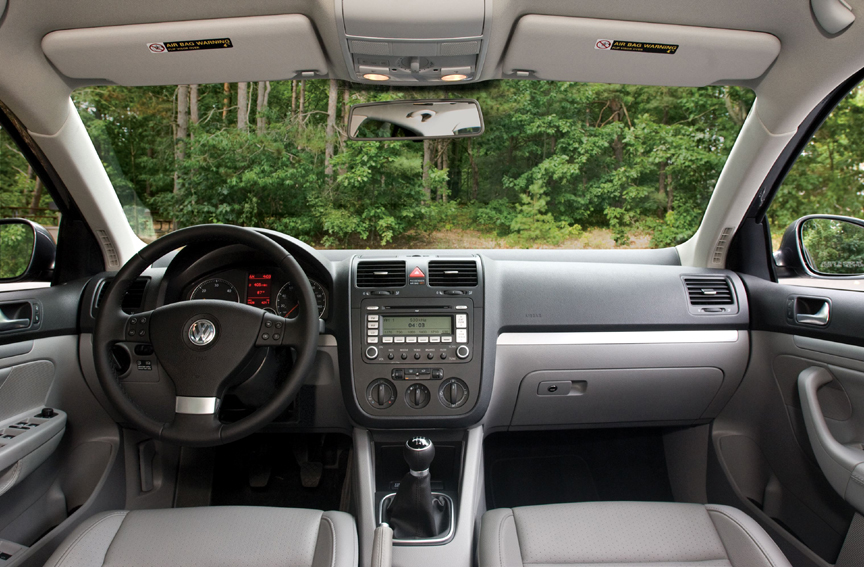 The Auto Channel posted one of their video road trips with Norbert Krause the Director of Volkswagen's Engineering and Environmental Office in California while taking a drive the 2009 VW Jetta TDI. Although the video has some pretty annoying music in the background, some of the information being shared will be of interest to those considering a new clean diesel car — minus the "babe magnet" comments.
😀
In this episode of ROAD TRIP, Mark Fulmer rides along with Norbert Krause, Director of Volkswagen's Engineering and Environmental Office, in the new 2009 Jetta TDI.
This past April, Mark Fulmer talked with VW's Keith Price, the self-professed "Diesel Dork," about the forthcoming clean diesel Volkswagen Jetta TDI and the reasons why a VW diesel car had been absent from the American landscape for so long. Well, the long awaited Jetta TDI is now here so Mark Fulmer and The Auto Channel traveled down to Southern California to get the complete story and test drive the sedan.
THE WAIT IS OVER
The highly anticipated 50-state compliant clean diesel Jetta TDI sedan and SportWagen are now available for customer delivery.
"We're proud to be the first manufacturer to offer a clean diesel vehicle for sale in all fifty states," said Stefan Jacoby, CEO/President, Volkswagen of America, Inc. "We believe our Jetta TDI's truly offer a no compromise alternative fuel driving experience, that provides the customer the best of both worlds—excellent fuel efficiency combined with a dynamic driving experience."
The Environmental Protection Agency estimates the Jetta TDI at an economical 29 mpg City and 40 mpg Highway. Volkswagen went a step further to evaluate the real world fuel economy of the Jetta TDI. Leading third-party certifier, AMCI, tested the Jetta TDI and found it performed 24 percent better in real world conditions, achieving 38 mpg in the City and 44 mpg on the Highway.*
EPA research has concluded that if diesels were to power one third of all light duty vehicles in the United States, the shift would save approximately 1.4 million barrels of oil a day—equal to the daily shipments from Saudi Arabia to the U.S. Providing even more value to the Jetta TDI sedan and SportWagen, a $1300 Federal Income Tax Credit was recently announced. The Internal Revenue Service issued a certification letter affirming that both vehicles qualify for an Advanced Lean Burn Technology Motor Vehicle income tax credit.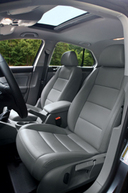 The Jetta TDI's come standard with Volkswagen's Prevent and Preserve Safety System, consisting of numerous standard safety features. Jetta TDI's include six airbags, with optional rear side airbags, and like all 2009 model yea Volkswagens, Jetta TDI's also feature standard Electronic Stabilization Program (ESP) for added safety. Also standard for 2009 is Volkswagen's carefree maintenance program, with this program there are no charges for the scheduled maintenance described in the vehicle's maintenance booklet for the length of the New Vehicle Limited Warranty—three years or 36,000 miles, whichever occurs first.
Recently Volkswagen announced pricing for their Jetta TDI sedan and SportWagen would start at $21,990 and $23,590, respectively.
Electronic Stability Program
Volkswagen of America, Inc. recently announced Electronic Stability Program (ESP) as standard equipment on all its 2009 vehicles. As a result, Volkswagen is one of the only original equipment manufacturers to offer an electronic stablity contro system on their entire product line – ahead of the National Highway Traffic Safety Administration's (NHTSA) deadline requiring vehicles in the 2012 model year to include stability control systems. Volkswagen's ESP technology works in conjunction with antilock brakes and helps reduce loss of control and rollovers to avoid crashes. NHTSA predicts nearly 10,000 lives could be saved each year if automakers included stability systems as standard equipment.