Posted By RichC on July 23, 2009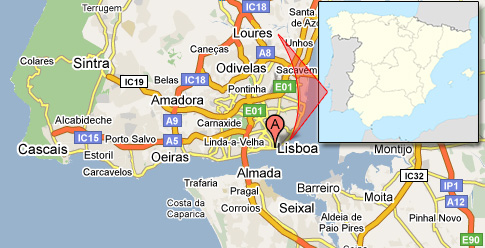 Lisboa or Lisbon is the capital of Portugal and the wealthiest of the country. It has remained the capital city since its conquest from the Moors in 1147. The architectural style is a combination of old and new, European and Middle Eastern … especially in historic areas and in the Sintra region – both a town and Portuguese municipality.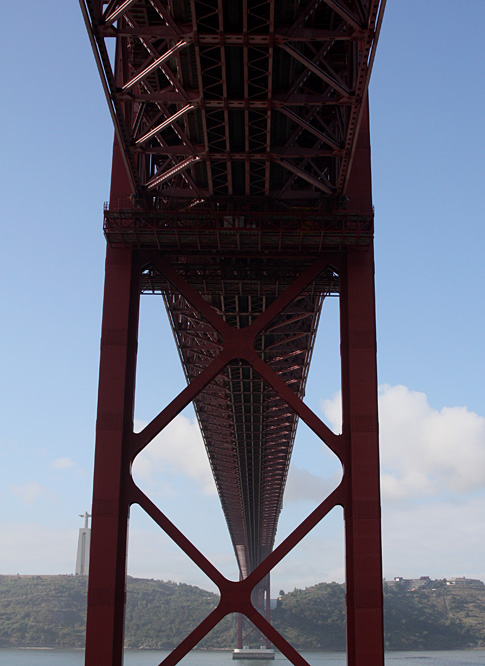 The most significant Arab architectural influence that we noticed was in the beautiful Pena Palace and Castelo dos Mouros which sit on a hilltop that is near the town Sintra and overlooks the entire Lisbon area. The view is beautiful and climate a bit cooler (think mountainous), but the grade is steep. The area is now protected as a Sintra-Cascais Natural Park and has very lush vegetation … unlike most of the areas we have visited.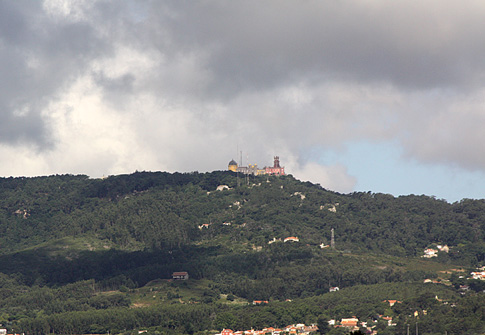 The Pena Palace was the summer residence for the king and queen of Portugal in the 15th and 16th centuries and although impressive to look at, has room sizes much smaller than many of today's homes. Some say this was partially due to being easier to heat with a fireplace in order to take off the evening chill, others suggest that it was merely a summer place and very little formal entertaining was done there. Nevertheless, they had each room set with furnishing as if the king and queen were still living there. Brenda enjoyed the fact that the queen had 'better' accommodations than the king … and as she pointed out, "more square footage." (War of the Roses).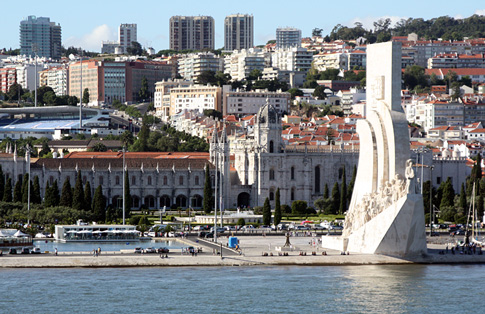 After walking along the flower lined sidewalks and old narrow stone roads (pre-cars), we had a nice lunch and headed back to tour Lisbon, the waterfront and the Lisbon Cathedral.
Slideshow: https://photos.app.goo.gl/Ao74pHqkg5qXSCcH7
_