Posted By RichC on July 22, 2009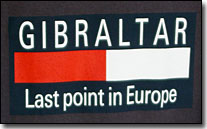 We spent day eleven visiting the Rock of Gibraltar and I particularly liked learning about the history of this fortress. The huge fortified hunk of rock guarding the entrance to the Mediterranean Sea from the Atlantic Ocean has seen it share of conquest and struggle. Over the years, a series of 32 kilometers of tunnels crisscrossed beneath this mountain of rock and during WWII  housed as many as 10,000 troops. The well equipped facility had  everything those living on/in Gibraltar would need to defend themselves in the event of an invasion. There were large gunnery emplacements and several tiny entrance areas where soldiers could look out and protect the walled city below or observe an invading force from Spain … or the sea. The view to the east overlooks Gibraltar's airport which divides the present day UK Gibraltar from Spain (still a bit of squabbling going on over this place).
I was amazed at the steep roads in which small buses crawl up the slope. In the early days they used ropes/cables connected to iron rings locked into the mountainside … who knows how many animals and men perished by slipping off in trying to work on this 'cliff.'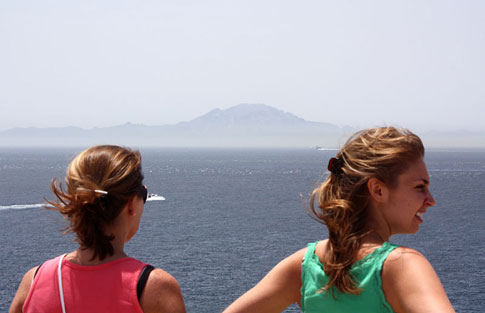 The views from Gibraltar were spectacular as one can see Africa, the Med and the Atlantic Ocean.

Gibraltar Slideshow — 53 photos
_