Posted By RichC on January 12, 2011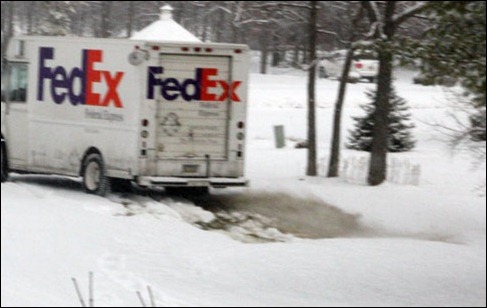 It will be interesting to see if the FedEx driver delivering to our home on Tuesday will voluntarily make note of this "error in judgment" … or if the little off-roading incident will go unmentioned? I'll need to check on things when the snow melts, but perhaps someone reading this knows how it is best handled?
I think I'll archive a couple security photos to my blog just in case there is an issues with the lawn repair … of course they may say I should have put in driveway markers?