Posted By RichC on December 13, 2011
Without NASA, the private sector has a bigger incentive to step up …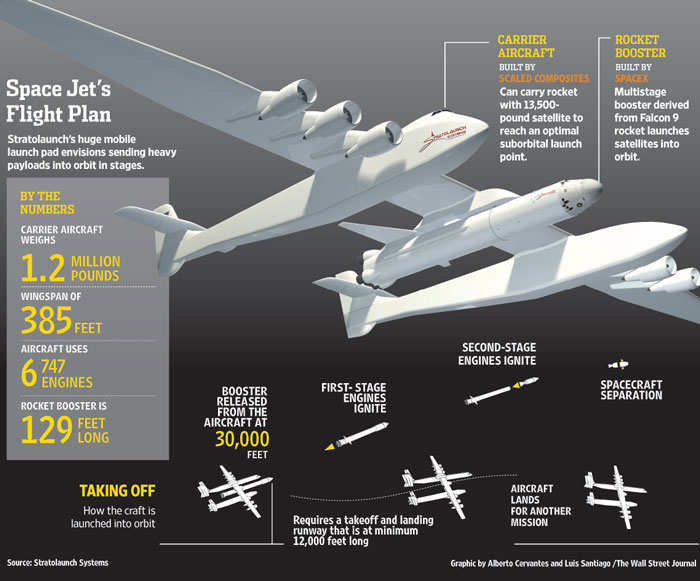 Microsoft Corp. co-founder Paul Allen says he will use his wealth to build the world's largest airplane as a mobile platform for launching satellites at low cost, which he believes could transform the space industry.

Slated to be announced Tuesday, the novel, high-risk project conceived by renowned aerospace designer Burt Rutan seeks to combine engines, landing gears and other parts removed from old Boeing 747 jets with a newly created composite craft and a powerful rocket to be built by a company run by Internet billionaire and commercial-space pioneer Elon Musk.

Dubbed Stratolaunch and funded by one of Mr. Allen's closely held entities, the venture seeks to meld decades-old airplane technology with cutting-edge booster-rocket designs in an unprecedented way to assemble a hybrid that would offer the first totally privately funded space transportation system.