Posted By RichC on May 1, 2012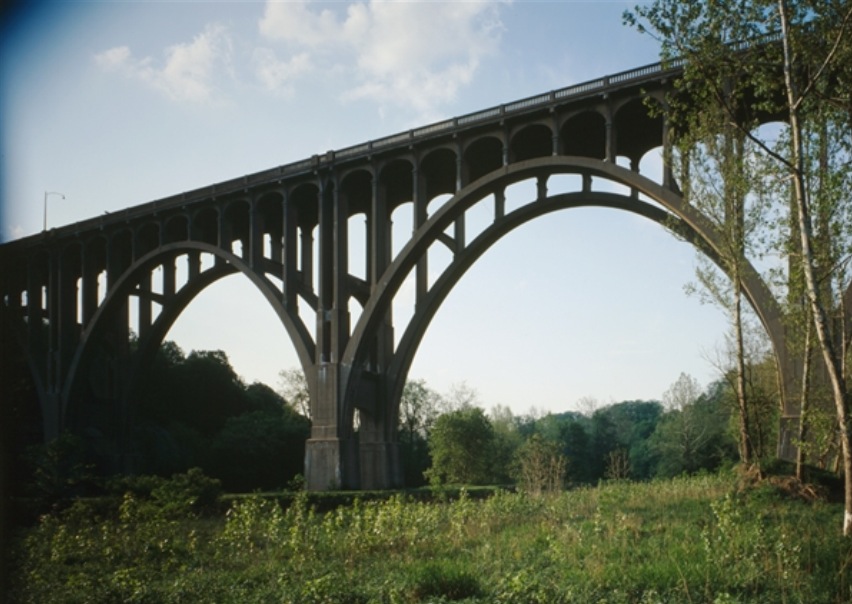 Traveling through NE Ohio today, I had thought about driving across route 82 this morning … but hearing the news that anarchist planned to blow up had me rethinking my route (not that there was really any danger — thank you FBI). I've often thought, that just as with the "interstate snipers" from a few years ago, it doesn't take much for "evil-doers" (as President GW Bush would say) to target Americans as they go about their daily lives. Would we change our routines?
After reading a little in the Cleveland Plain Dealer, the bridge wasn't the only target …

CLEVELAND, Ohio — Blowing up the Ohio 82 bridge over the Cuyahoga Valley was apparently not the only terrorist action in mind for members of a loosely organized anarchist group arrested by FBI agents Monday, officials said.
Members of the group actually "placed the devices at the base of concrete pillars … and attempted to detonate them at a remote location" on Monday, but what they thought were bombs were actually "inert devices," the FBI said in a news conference this morning.
According to an affidavit, various members of the group — three of which had been charged early today and two others were were being charged — had also talked about attacking or detonating explosives at the following:
The Federal Reserve Bank in Cleveland
The Justice Center in Cleveland
A Cuyahoga County Homeland Security operation called the Northeast Ohio Regional Fusion Center.
An unidentified Ku Klux Klan location in Ohio
An Interstate 480 bridge known as the Valley View bridge.
Members of the group also talked about putting smoke grenades on the Veterans Memorial Bridge (Detroit-Superior Bridge) in Cleveland as a diversion while they "knocked the bank signs off the tops of the larger buildings in downtown Cleveland" …