Posted By RichC on January 25, 2013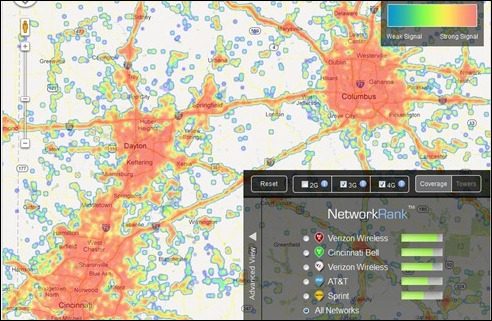 OpenSignal.com offers a free online tool that compares cellphone networks in given markets. Obviously my choice of Sprint isn't giving me the best service in south-western Ohio, but does improve when I drill down to my exact location … although I question the tested download (.81 Mbps?) and upload (9.03 Mbps?) speeds (below)?

I'm still crossing my fingers that once their 4G LTE service is up and running numbers and rankings will go up? How does your carrier in your state/zipcode look?