Posted By RichC on July 17, 2013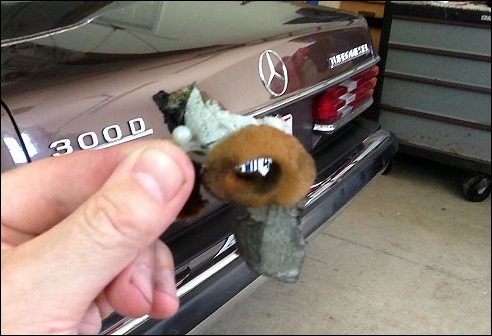 With the heat in the 90s and humidity high this week I noticed the driver side and rear passenger floor in the Mercedes Benz 300D Turbodiesel soaking wet again. A few weeks ago I thought that it might be due to a leak in the windshield gasket or possibly the drain in front as mentioned by Kent Bergsma in a video – I was hoping it was not that. So I tackled the easy fix first by using a tube of Permatex 81730 flowable sealant before considering a new front and rear windshield gasket ($$$), but I haven't driven the car out in very much rain. Fast forward a few days and once again I'm dealing with a wet floor … AFTER using the air conditioning on a hot and muggy day. Hmm …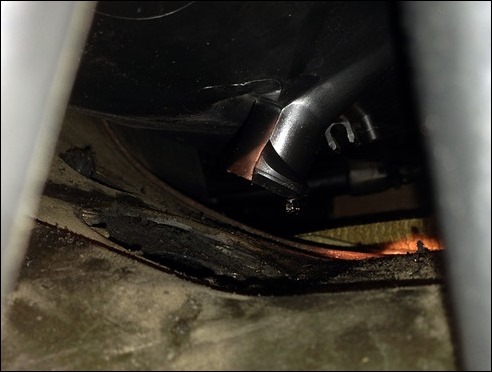 I now suspected a possible plugged drain to the evaporator or maybe a loose hose clamp fitting; what I didn't expect was the ridiculous degraded foam drain piece that was suppose to route water through the transmission tunnel and out onto the ground. What were the engineers of Mercedes Benz thinking? 
Of course none of this was easy to find or easy to access. It is buried under the dash and to make matters worse, there isn't an actual part to replace this "weak link." (see photo of the degraded "foam" thingy)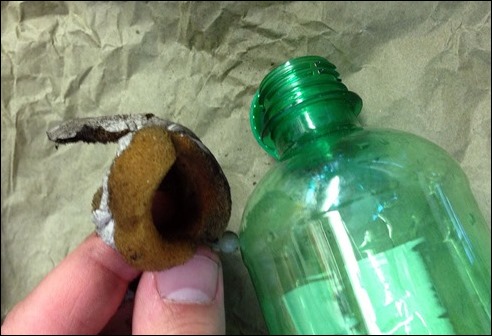 So I opted for the next best thing – look around the workbench for quick fix that would fit in the hole in the floor and direct the dripping condensation outside. A right sized hose or funnel perhaps? Maybe a surgically (not really) cut plastic bottle held in place with a small fabricated aluminum clip. Voilà … it works!