Posted By RichC on September 20, 2013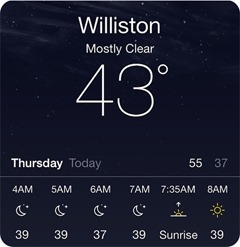 Taylor left at about 6AM this Friday morning with a U-haul trailer full of belonging to start his new job and make his mark on the world. The drive to Williston, North Dakota will take him to his halfway point in Minneapolis tonight where he will meet-up and stay with his long time friend Alicia Frost. I know he is looking forward to seeing her, but not necessarily leaving the many friends here in Cincinnati … that far northwest corner of North Dakota is a long way away (and a bit chilly already too!)
I'll be heading up after a previously planned wedding on Saturday in order to help him unload and set up his apartment. I'm not necessarily looking forward to the trip and unloading (thought my days of being a mover were behind me?), but I am glad to be flying rather than driving and taking the Amtrak back … which was my original plan. Still, I had to burn way too many frequent flyer miles to cover a $1000 ticket; no matter which way you look at it, the flights to Williston and connections are not easy or cheap.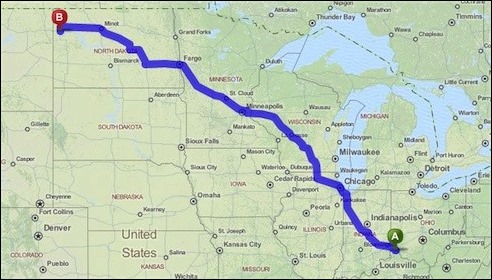 Brenda and I are finding it far more emotionally difficult that we expected to send him off by himself. It is surprising to me since he takes trips all the time, been overseas for extended periods as a student ambassador and for mission trips … and we never thought twice about sending him off to college? Maybe it's the distance or just the remoteness?  I can only imagine what parents must feel to send a "child" on an overseas military deployment.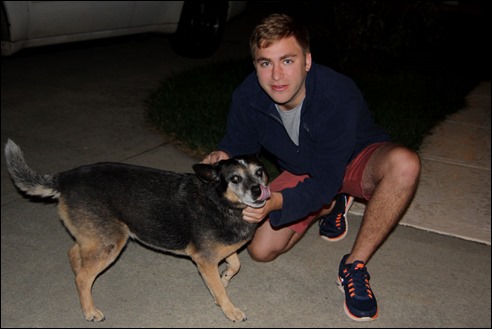 Taylor says goodbye to Tootsie (our "family" dog, but the two of them are buddies)
I know he'll do fine and that his new "planning career" will benefit by working in a high growth area like Williams County, North Dakota. One thing is  for sure, he won't be bored.  Drive safe Taylor … see you in a couple days.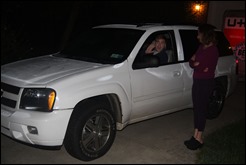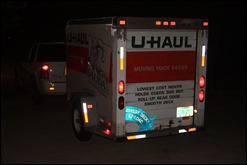 As usual, click the photo for larger images