Posted By RichC on December 15, 2013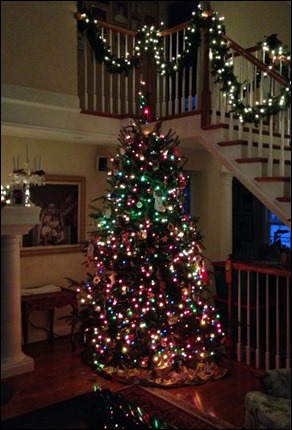 We're closing in on Christmas and it is beginning to look a little more festive around our house. I still have a few things to do, but at least the tree is up and decorated. It is a bit smaller this year but I didn't have someone twisting my arm!
This is the first year that Taylor hasn't been around for the annual Corbett Christmas tree "battle" over choosing the right tree. We have always done this together and secretly I think we have both enjoyed the "feisty debate" over the size and price of a tree, and essential father-son Mexican lunch. I'll let you guess who wanted the tree bigger, and who wanted it cheaper.



I have to admit I miss having Taylor around … maybe about as much as he misses being around … at least that's how I read his Facebook post … "Starting the countdown till when I'll be back in Cincy! 11 days — never thought I would be this excited."