Posted By RichC on December 14, 2013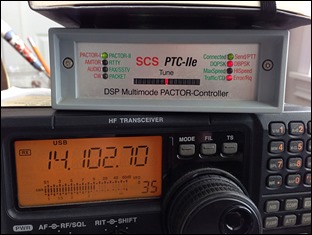 My older SCS PTC-IIe Pactor modem came back from Farallon Electronics after being updated with a new electronic serial number and Pactor III update – faster speeds using the HF radio (still very slow by modern Internet standards). A Winlink account is now active and seems to be working over Telnet, so the step is to find a station and tune it in manually with my Icom IC-718 (no auto tuning from computer). Currently the temporary 20-meter dipole antenna is not tuned but plans are to improve both the antenna and add an Icom AT-130 tuner. It is a little limiting since I'm not transmitting and receiving the strongest of signals, but after a little experimenting I was able to exchange data with a couple east coast stations and one in Florida, the Sarasota Power and Sail Squadron, using the RMS Express email client on my six year old Win7 Gateway notebook.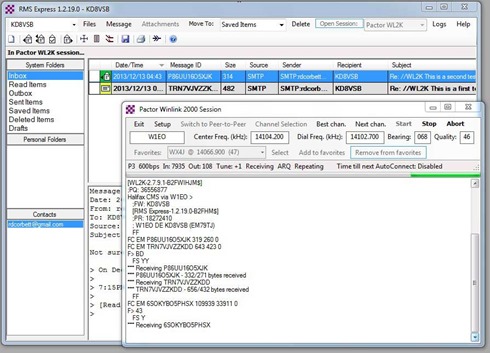 About the time everything was set up and working using my old KD8VSB call sign, I received notice from the FCC that my call sign request has been canceled and updated with the new shorter personalized "vanity" call – K4RDC. Time to set it all up again with the new call and email address.