Posted By RichC on December 6, 2013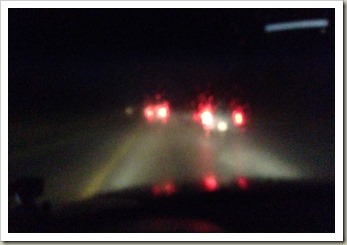 Tried posting a photo to the blog on my way home from Cleveland on Thursday night, but the WordPress Postie plug-in failed to cooperate. The thursday night rain (left) gave way to ice and now snow (below the break). 
Forecast: A Winter Storm Warning remains in effect until 1 am EST Saturday for SW Ohio. Total snow accumulation of 5 to 9 inches; 1-2 tenths of an inch of ice in eastern locations. The snow will become heavy at times this afternoon into early evening. Heavy snow will be between 2 pm and 8 pm.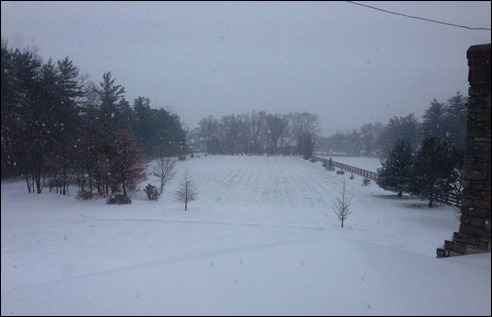 Hard to capture the large snowflakes coming down this afternoon, but its nice to be at home!