Posted By RichC on January 4, 2015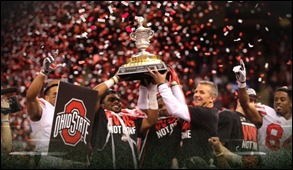 This story hits home on two accounts …
1) Oregon, Ohio is a suburb of Toledo, Ohio where I went to school until moving to Sidney, Ohio in high school.
2) As an Ohio State fan and resident of Ohio my entire life, I'm excited to see my Buckeyes play the College Football National Championship game against  the Oregon Ducks. Both teams dominated in the Rose Bowl and Sugar Bowl games last week and should give all college football fans a great game. Go Bucks!
Oregon, Ohio, a suburb of Toledo, will temporarily change its name Jan. 12, the day of the inaugural College Football Playoff Championship Game, according to the Toledo Free Press.

No. 4 Ohio State, of course, plays No. 2 Oregon in the national title game in Arlington, Texas.

"We've heard about [the petition]. We've gotten calls. We're going to do something with it," Oregon City Administrator Michael Beazley told the paper.

Click here to view or sign the petition to change the city's name. Interestingly, the petition also calls for Oregon's Clay High School, which shares school colors (green and gold) with Oregon, to change its colors for the day.

The Toledo Free Press reports that the city will announce what the new name will be on Monday, Jan. 5.

Any recommendations, Ohio State fans?