Posted By RichC on October 1, 2016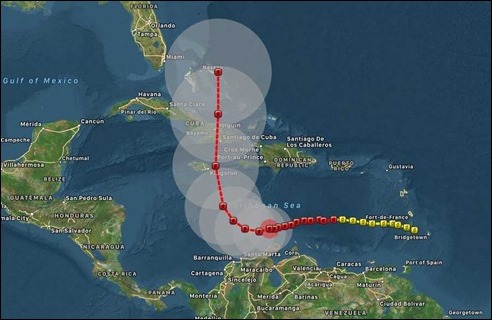 Hurricane Matthew grew into a powerful Category 5 storm late Friday building strength as it crossed the Caribbean Sea and heading north. Jamaica is preparing to get the brunt of a projected landfall on Monday but the first effects will be felt as early as Saturday.
The U.S. National Hurricane Center has described Matthew as the strongest hurricane in the Atlantic since Felix in 2007.