Posted By RichC on October 26, 2019
One of the more enjoyable aspects of maintaining a personal blog of desultory nature is that I've been able to include some of our trips, traveling and vacations over the years.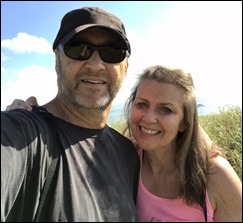 It would have been nice to have had a searchable "highlight-reel" record from all of our traveling prior to 2005,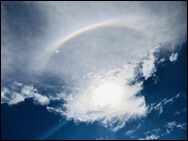 but then the digital formats were not what they are today.
So without further ado, here is Part 2 of our two week vacation in Delray Beach, Florida for 2019 after the first week of work and cleaning.
For the second year in a row, Katelyn, Drew and Annalyn cam down to visit us in Delray Beach after a first stop in Legoland. We primarily spent time going to the beach, but it really didn't matter to me so as long as I could play with my granddaughter. Of course I enjoyed being with Drew, Katelyn and the soon to be here Baby Oostra #2. After they left for home Brenda mentioned that I pretty much hogged Annalyn most of the time. Hm … it was true, although at the time I thought I was helping out and giving Katelyn and Drew a "vacation?" I think they saw it that way too especially when Brenda and I watched Annalyn the last night so they could have a "date night."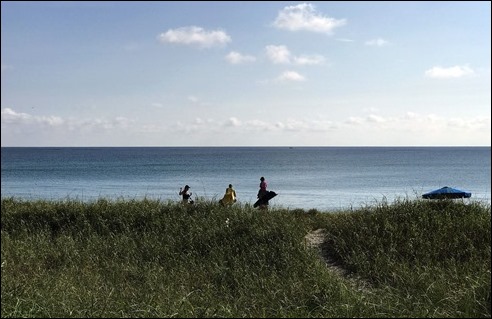 Off to the beach … hm, is it is time to go back? (photos and video below break)
The only downer was that Drew was slightly under the weather with a sore throat and cold … whatever it was, it was contagious since both Brenda and I returned to Cincinnati with the same nasty thing.
I took fewer photos this year so will add a few from Katelyn and Drew … but I did record a couple short video clips and will post below. 
Taking a walk to the Banyontree (photo above) while the weather was a little bit sketchy … but then TO THE BEACH!
All in all, it was a good time and ended on a restful note.