Posted By RichC on October 19, 2016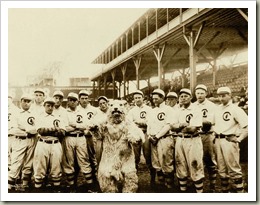 Wouldn't you know, about the time the Cubs find themselves inching closer to a World Series (drought since 1908), the Logmein FREE cloud storage component know as Cubby is being retired. I highlight "free" since paying PRO customers will continue to keep their storage.
For me, Cubby has been a regular file exchange option, although far from the best. Still it has been quick and reliable on all devices from iOS devices to Mac and Windows based computers. Let's hope the retiring of the cloud based "Cubbies" is not an omen when it comes to the Chicago Cubbies in their National League Championship Series with the Dodgers.
It is time to move stored files to another cloud storage service (FAQs regarding moving here and their "shutdown on November 16, 2016" announcement below).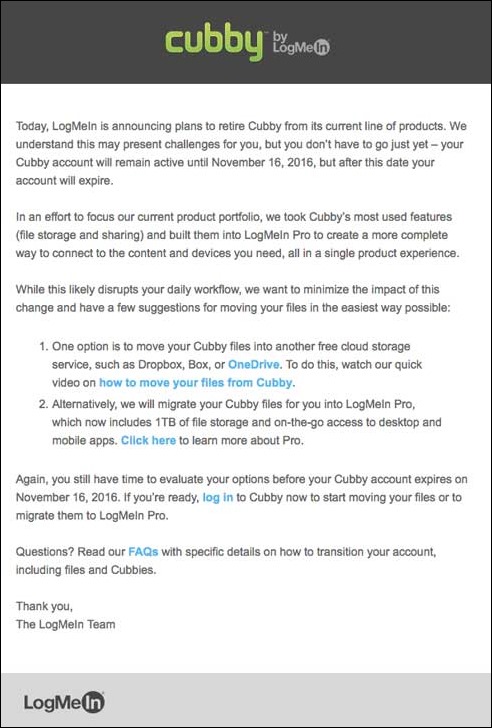 For those using more than one paid or free cloud storage services, check out odrive.
YouTube video on how to save and move files from your Cubby.