Posted By RichC on November 22, 2016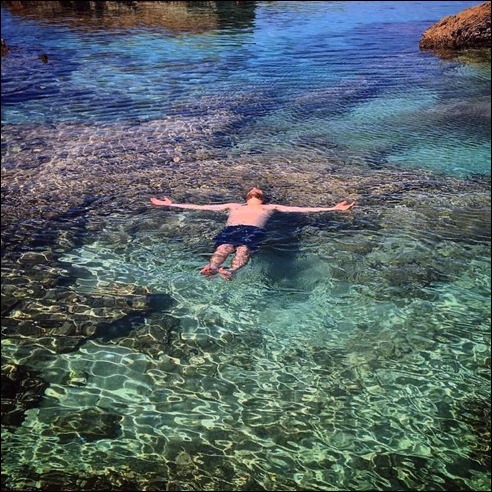 I couldn't resist sharing one of my son's photos from his Thanksgiving trip to Hawaii. The first few days have been spent at a friends house on Oahu not to far from Marine Corps Base Hawaii on Kaneohe Bay, but they are not sitting still. Each day after the morning rain, at least the two visitors (Taylor and Cam H) head off to see something new. I suspect their host is working until Thanksgiving when they leave for Kauai and their planned Na Pali Coast hike.
Taylor did mention that on Sunday they were off to watch the professional surfers on the North Shore since the waves were 25 feet … although they also made several stops to get in the water themselves. The photo above was definitely enough to make me green with envy! Sure looks relaxing (map of eastern Oahu below).