Posted By RichC on April 28, 2020
My wife and kids think I should be working for Ridgid Tools as I have been extremely happy with their cordless tools of late. I have updated my old NiCad driver and drills with newer Lithium based brushless tools and they are so much better. A big thank you continues to go out to Katelyn and her father's day gift a couple years ago, otherwise I would likely still be suspect that battery powered tools were still a waste of money. The better lithium powered tools had come a long way in the past decade and since I'm overly paranoid as to battery life, but was sold on the lifetime warranty extending to the "battery" when Home Depot Rigid tools are purchased packaged with a tool and then registered together within 30 days.

So far I have not been disappoint with the quality … and only a little bit in their size and weight … they are slightly bigger and heavier than other premium brands.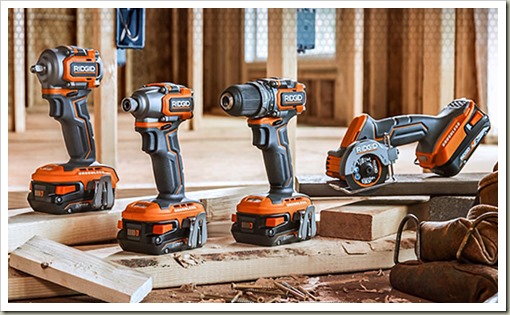 But not for long: Ridgid has pre-announced their new SubCompact series of 18 volt brushless tools coming out this year. They are significantly smaller and lighter so I suspect more competitive with the other brands like DeWalt and Milwaukee. Since I'm not a trade user, the heftier versions that I have are just fine, but if I were to need a replacement … having a SubCompact drill, driver and impact wrench would be great!
For now, I've add this "currently on sale" handy 9 gallon shop vac to my wish list … in case Brenda is reading … hint, my birthday is coming up (FYI, no, she is not reading).