Posted By RichC on April 30, 2015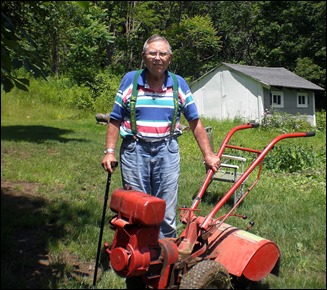 Since I've been negotiating these past couple of weeks in selling my mother-in-law's farmhouse and property, it seemed appropriate to post a Throw Back Thursday (#TBT) photo of Dad Howard in his gardening attire.


 
We are close to having a signed contract and are entering the inspections phase along with financing approval and wondering if the buyer's house will sell? All seems to be coming together as interest has definitely picked up in Western New York.
Sister-in-laws Chris and Ann sent me their Easter 2015 photo with Mom Howard this week so figured I would archive it in this family post …