Posted By RichC on May 1, 2010
A few years ago when I posted about the opening of AMP Electric Vehicles in my backyard of Blue Ash, Ohio (Cincinnati), the company company was in the planning stages of electrifying two place vehicles like the Pontiac Solace and Saturn Sky. As technology and battery technology improved, so did their vision in building useful American sized family vehicles.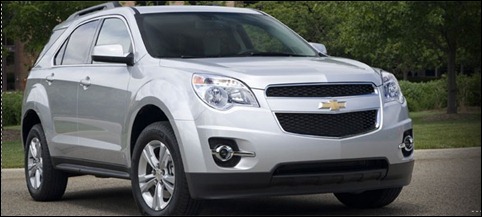 Take the AMP version of the Equinox crossover for instance, it is powered by two direct to wheel water cooled electric motors which provides plenty of power and still offers a range of 150 miles, according to company CEO Stephen Burns at the 2010 New York Auto Show. For many of us, having a second car that seats five + storage, can be recharged in 1 to 4 hours and still zip to 60 in 7 seconds sounds pretty good. Introductory pricing is currently being quoted as a "$25,000 conversion price after tax incentives." Take a look at what it would be like driving a nicely equipped Electric Equinox (video below).