Posted By RichC on February 1, 2017
After the stock market closed yesterday, Apple $AAPL reported their fiscal first quarter earning and shocked even the most bullish in the crowd.

Their iPhone 7 sales help them deliver record earning, no doubt due to Samsung's battery issues (Android users switching to Apple iOS). Considering Apple make a lot more than phones, it is amazing to see two-thirds of their sales coming from the iPhone! Still, the growing App Store, Apple Music and Apple Pay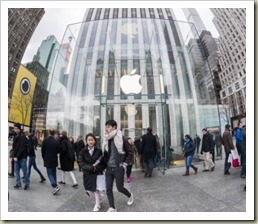 are nothing to sneeze at accounting for $7.17 billion, an 18% increase over last year.
Speaking of other products, the Mac sales were up but only by 1% even with their new MacBook Pro. The iPad needs a refresh (coming this year) and first fiscal quarter sales declined 19%. Another concern is declining profit, although still strong. It was down 2.6% to $17.89 billion. But the really shocking number to me is the "hoard of cash" at $246.09 BILLION … and as Apple CEO told CNBC, "Repatriation is front and center. That's good for the country and Apple."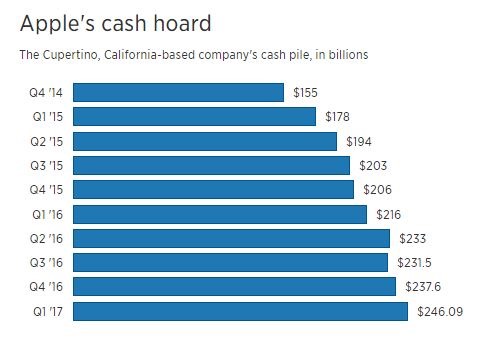 Shares of the company rose 2.5% to $124.39 in after-hours trading.