Posted By RichC on March 5, 2017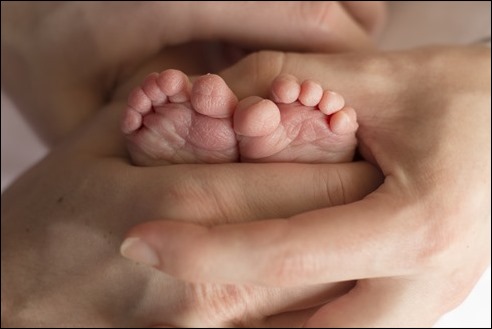 All is well with mother and daughter as Katelyn gave birth a few days early to our first grandchild … Annalyn… at 6:49AM CST on Saturday March 4, 2017 in Minneapolis.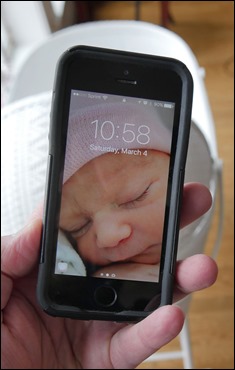 Katelyn and Drew arrived at the hospital and called us at 2:45AM to let us know "today is the day" … well Saturday. Of course we were anxious to spread the news and first photos, but we resisted to let mom and dad share the good news to our family … well at least for a few minutes!
Last night, we had a longer talk until the evening call was interrupted by a little crying, signaling that it was time for us to hang up the phone. It is so nice to be able to be able to stay connected and have instant photos even though we're miles apart. That said, I'm excited to hold her and I know that Brenda is looking forward to spending an even longer stretch with Katelyn and Annalyn in order to make the transition home from the hospital a little easier, just as MomH did for us — call it a family tradition.
Of course I've already updated my iPhone wallpaper to include a first photo of Annalyn (probably second or so) and enjoy just turning on the phone even if it doesn't beep.


That said, I'm breaking new ground for the blog in deciding what to include and not to include when it comes to "personal" information outside of my immediate household. There is a part of me wanting to archive our family goings-on for the future, as I have for so many years, but there is another part of me concerned that unlike the semi-closed circles on Facebook, an open blog may be a bit too public? Something to think about.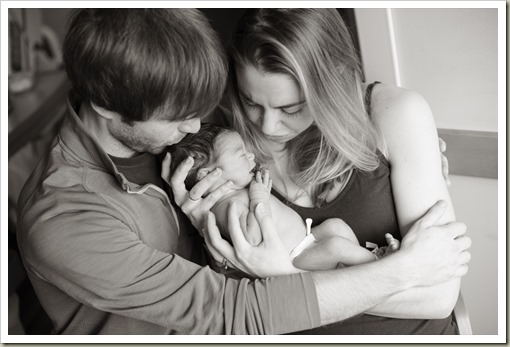 For now, I'll enjoy being a proud grandfather and celebrating a new life. I thank God for the nine months of protection and a healthy baby girl. Now Annalyn must face the world outside the protective womb of her mom. She must learn to deal with all that is in front of her … both good and evil. I must now accept my new role as grandfather and as a prayer warrior … "rejoicing always, praying without ceasing and giving thanks in all circumstances; for this is the will of God in Christ Jesus."
1 Thessalonians 5:16-18