Posted By RichC on April 5, 2017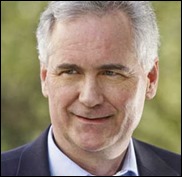 As California Congressman Tom McClintock (R-CA) excogitated his ideas and explained the slow progress of repealing and replacing Obamacare with Neil Cavuto, he quoted one of his late fellow Californians, Paul Masson, "We will sell no wine before its time." How apropos to healthcare reform (listen or watch below).
That wasn't the only smart saying Representative McClintock used on Neil's Cavuto: Coast to Coast Fox Business program over the lunch hour yesterday, but was a good one.
His second quote was from Benjamin Franklin who in talking about John Adams debating the challenging process of creating a functioning government for our country. It is good reminder that robust debate and disagreement doesn't necessarily mean that one's "motivation is not good, even if the strategy is counterproductive." Elected leaders with  different points of view are really what helps and helps "to form a more perfect union" … at least that was my take-away on this).
| | |
| --- | --- |
| | Rep Tom McClintock (R-CA) | Cavuto: Coast to Coast – 4/5/2017 |
McClintock, who was once a Freedom Caucus member, looks at the handful of Republican members who refused to back the current GOP repeal and replace bill last month and explained them with a Franklin to Adams quote: 
Mr. Adams has the best interest of our country at heart, he is always and honest man, often a wise one, but in some things, and at some times, he is completely out of his senses.