Posted By RichC on April 4, 2017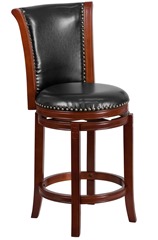 Although Pinterest isn't my thing, it is a good place for "lookers" to collect ideas. One of the items yet to order for the kitchen upgrade will be counter height stools and my daughter, who is on maternity leave, said she would do some looking on Pinterest (whew, I don't have to look there!). The task is not all that simple as neither Brenda or I have found the perfect stools. My current choice is on the Wayfair Business site and has a swivel. I like being able to pivot after bringing a swivel stool up from the workshop to try.
While waiting for the countertops and island area to be measured for granite (who know how long to cut and polish?), we'll continue our searching for stools. One big accomplishment was that we agreed on pendant lights after a slight hiccup. That decision required another hole and patch in the ceiling drywall … and a bit more electrical, but for now we are satisfied with the look.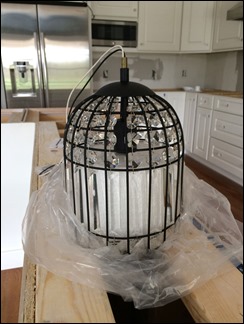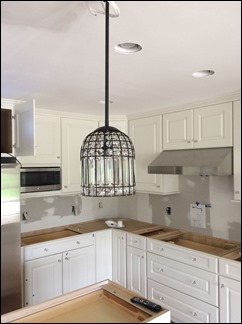 Unboxed 1 of 3 pendant lights and I temporarily hung one for Brenda's approval.