Posted By RichC on December 21, 2017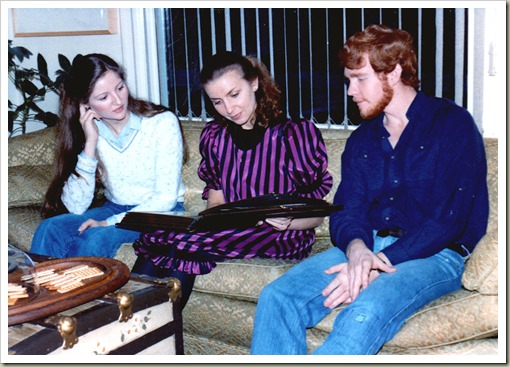 Although my memory is a little bit foggy, Brenda and I probably saw each other a couple of Christmas's prior our first Christmas? We were dating in 1980 and engaged in 1981 and likely celebrated with each other close to the day,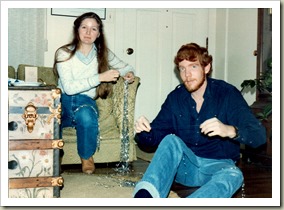 but were home with our families for Christmas Day.
Anyway, when scanning the photos for the post several days ago, I also ran across a couple photos of my college roommate Jerry and then Brenda's roommate Pam (married shortly after) and ended up posting it to her Facebook page in order to wish her a Happy Birthday. They were our close friends when we lived in Aurora (Jerry was single and lived in Cleveland at the time) and came over to helped us string popcorn and decorate our first tree. That fond memory rolled over me and  thought it was worth archiving on My Desultory Blog. Good days and good times.