Posted By RichC on February 6, 2018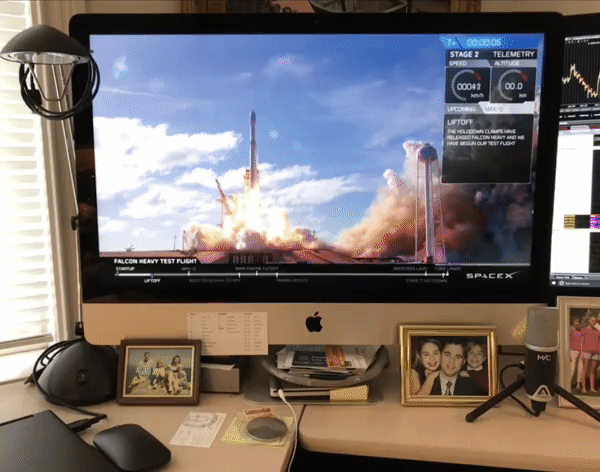 Watched an excellent SpaceX launch from  Launch Complex 39A at Kennedy Space Center in Florida this Tuesday afternoon as Elon Musk's private rocket company is only second in payload capacity to NASA's ancient SaturnV rocket. Everything, including the landing of their twin booster rockets were fantastic. We are definitely entering a new era in space exploration. Well done.
When Falcon Heavy lifts off, it will be the most powerful operational rocket in the world by a factor of two, with the ability to lift into orbit nearly 64 metric tons (141,000 lb)–a mass greater than a 737 jetliner loaded with passengers, crew, luggage and fuel.

Falcon Heavy's first stage is composed of three Falcon 9 nine-engine cores whose 27 Merlin engines together generate more than 5 million pounds of thrust at liftoff, equal to approximately eighteen 747 aircraft. Only the Saturn V moon rocket, last flown in 1973, delivered more payload to orbit.