Posted By RichC on August 7, 2018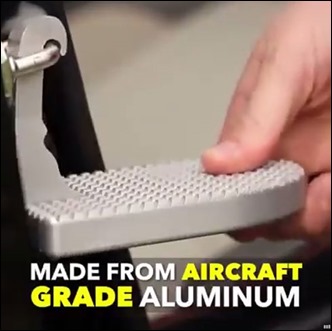 I just love good ideas. Here is one that I grabbed off of an ad on my iPhone that uses the car door pillar "loop" to hold a machined aluminum hook attached to a step. The simple step is used to reach items strapped to a roof rack or car top carrier. It would be really handy for taller SUVs or CUVs.
Brilliant … now to figure out how to make it or better yet, where to buy it.