Posted By RichC on October 15, 2018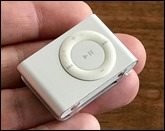 It's an on the road Music Monday … and I realized my OLD iPod Shuffle is loaded with almost all Jack Johnson songs. No problem picking one out  … how about track two from Johnson's 2005 Curious George album called Broken … although can't think of any music he has recorded that I dislike?
While prepping this post, remembered a post from 2012 that I recorded on my first iPad while driving and listening to him host on SiriusXM!
| | |
| --- | --- |
| | Broken – Jack Johnson | 2005 |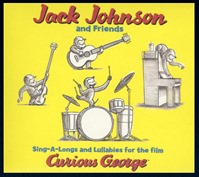 "Broken"
(from "Sing-A-Longs And Lullabies For The Film Curious George" soundtrack)

With everything ahead of us
We left everything behind
But nothing that we needed
At least not at this time
And now the feeling that I'm feeling
Well it's feeling like my life is finally mine
With nothing to go back to we just continue to drive
Without you I was broken
But I'd rather be broke down with you by my side
I didn't know what I was looking for
So I didn't know what I'd find
I didn't know what I was missing
I guess you've been just a little too kind
And if I find just what I need
I'll put a little peace in my mind
Maybe you've been looking too
Or maybe you don't even need to try
Without you I was broken
But I'd rather be broke down with you by my side
With everything in the past
Fading faster and faster until it was gone
Found out I was losing so much more than I knew all along
Because everything I've been working for
Was only worth nickels and dimes
But if I had a minute for every hour that I've wasted
I'd be rich in time, I'd be doing fine
Without you I was broken
But I'd rather be broke down with you by my side