Posted By RichC on May 5, 2021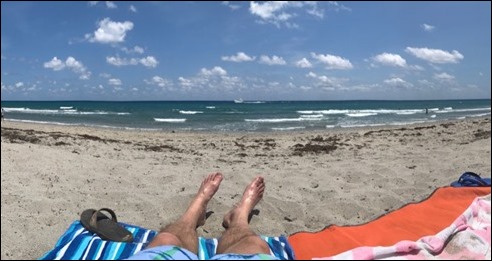 Received an email from a friend who said, "hey, there are no photo of you in your last week's vacation post?" Hm, true .. and realized that this panorama is the nearest photo I have of me relaxing on the beach.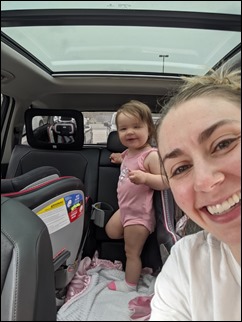 But since our vacation is now in the rear view mirror, here are a few from our family to archive on the blog.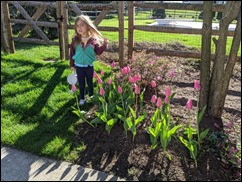 Granddaughters of course take precedent as they were out and about now that the weather is nice (although never really just stayed home?) Annalyn is growing into a "young girl" now and Ellerie is just happy to be waiting for her big sister (dance class) with mom in the car.
Taylor and Megan stopped by on Sunday after we returne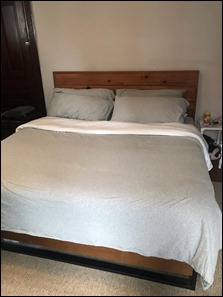 d home; in part to pick up the cedar headboard I made for Taylor in 2016 (we kept it on his bed in his room). They also brought Brenda a new rose plant as an early Mother's Day gift and ended up taking some lilac clipping home. They look great on the turntable buffet … and the headboard looks great on the bed in Taylor's apartment too.