Posted By RichC on May 5, 2022
Although I don't know all that much more than what I read about China, the culture and history intrigues me. After moving to Sidney, Ohio in high school,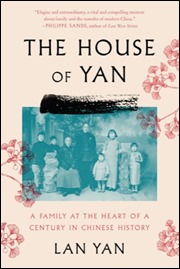 I felt like a fish out of water since most kids grew up in town and had gone to school with each other their entire life. When it came to "fitting in," I made a few close friends for the few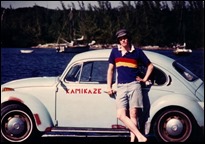 of years that I lived there and the majority of them were transplants too.
One of them, Charles Matthews, had moved a few times and lived overseas with his family where his father was teaching – previously Japan. I enjoyed the Asian culture that Kamikaze (as we called him) was able to bring from his years out of the country and out of curiosity more than anything, it triggered my reading and discussing Asia culture and politics with him. He was also a devout Socialist or more appropriate ..

a political Marxist. Charlie was a little late for the counterculture, but enjoyed  wearing a Mao Zedong hat and not fitting in with small town rural American, I figured it all was just being a teenager. But for Charlie, this philosophy continued after high school, college and grad school. Eventually he moved to China for several years, taught English in a city of 9 million people, wrote me regularly, was sick all the time, lost 20-30 pounds and eventually was booted out  of the country because he was an American … this after the Tiananmen Square uprising.
Over the years of correspondence with Charlie … as well as having a bit of personal curiosity … I continued to read and pay attentions to SE Asia … China, Japan and Korea … and study 20th century history that influenced this populated area of the world (mostly World War II, Korean War [my dad] and Vietnam War history). So when this book recommendation arrived via WSJ+, I decided to start reading it.
"The House of Yan" is  by entrepreneur Lan Yan and she traces her family's history through early 20th Century to present day.
The history of the Yan family is inseparable from the history of China over the last century. One of the most influential businesswomen of China today, Lan Yan grew up in the company of the country's powerful elite, including Zhou Enlai, Deng Xiaoping, and other top leaders. 

Her grandfather, Yan Baohang, originally a nationalist and ally of Chiang Kai-shek, later joined the communists and worked as a spy during World War II, never falling out of favor with Soong May-ling, aka Mrs. Chiang Kai-shek. Lan's parents were diplomats, and her father, Yan Mingfu, was Mao's personal Russian translator.

In spite of their elevated status, the Yan's family life was turned upside down by the Cultural Revolution. One night in 1967, in front of a terrified ten-year-old Lan, Red Guards burst into the family home and arrested her grandfather. Days later, her father was arrested, accused of spying for the Soviet Union. Her mother, Wu Keilang, was branded a counter-revolutionary and forced to go with her daughter to a re-education camp for five years, where Lan came of age as a high school student.

In recounting her family history, Lan Yan brings to life a century of Chinese history from the last emperor to present day, including the Cultural Revolution which tore her childhood apart. The reader obtains a rare glimpse into the mysteries of a system which went off the rails and would decimate a large swathe of the intellectual, economic and political elite country. The little girl who was crushed by the Cultural Revolution has become one of the most active businesswomen in her country.

In telling her and her family's story, Lan Yan serves up an intimate account of the history of contemporary China.