Posted By RichC on May 7, 2015
Another year older and hopefully wiser (birthdays seems to happen too often) and am still trying to live and love life to the fullest. On this ThrowBack Thursday (TBT) I'll include a couple photos and even an Elton John YouTube song from "just"  a few years ago (cough, cough).
The Brenich photos were from the early 1980s when we had our first boat (post) and the "two little tikes" are my nephews who are now in their 30s. In fact, the littlest one, Ben, in the above photo had a baby yesterday. 
As a pretty smart guy once said, "Learn from yesterday, live for today, hope for tomorrow. The important thing is not to stop questioning." – Albert Einstein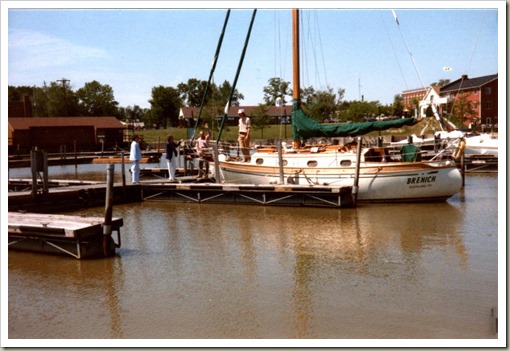 Yes, the water is brown – early spring on the Huron River in Ohio with my aunt, mom,
dad and my good friend Charlie (on the boat).