Posted By RichC on November 3, 2019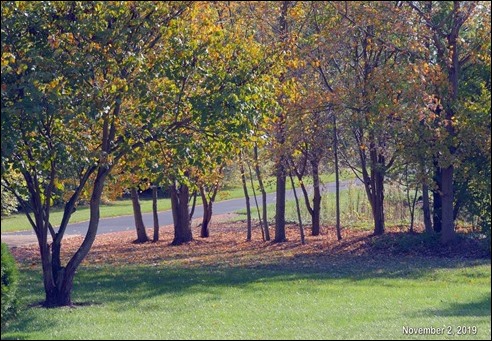 It is starting to feel like autumn now that Halloween has passed and the temperatures have dipped below freezing in the evenings. The weekend had me thinking about future projects and my current "to-do" list … which includes raking the leaves and closing up the pool.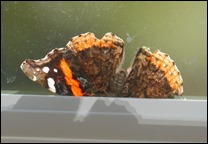 On the project list for next year is working with Annalyn on the Tree-Tea House. I've sketched out several ideas and scouted the best trees to use as "part" of the base (photo above); in my opinion, it is not a "tree" house without actually using a tree or two. So with the sun out, I did some thinking while scooping the leaves out of the pool … also took a photo of a battered late season butterfly keeping warm in the sun on the back window (pretty ragged and looks just about finished for the season).
I'm also archiving a couple forwarded photos from Katelyn, Drew and Annalyn  from their Halloween prep and trick or treating to close out October. Annalyn was a SUPER GIRL this year (or as Bompa called her … "Super Duper Girl"). It looked like the whole family dressed up this year?