Posted By RichC on February 8, 2020
It was a positive week for me with the highlight spending Wednesday evening with Katelyn and Drew and Thursday babysitting Annalyn in Perrysburg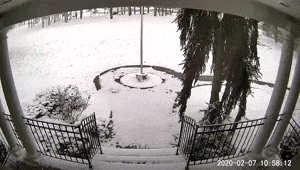 and spending the day with my granddaughter Annalyn. She is growing up so fast, but makes me truly feel loved. My big concern is whether I will have enough "love" leftover for Baby Oostra #2? (I'm sure I will when the time comes)
The weather while driving this week was a bit tedious as the rain turned to ice, then sleet and then snow. On the return trip from NW Ohio to Cincinnati the opposite … the snow turned to sleet and rain. Besides the ice building up on the windshield – and white knuckles – the driving was uneventful.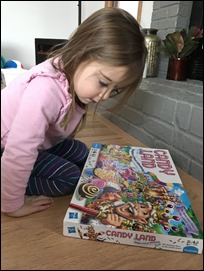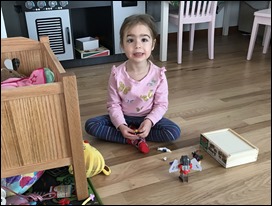 Annalyn and I played inside all day … starting with her showing me that she can ride her bike now. We played her favorite game Candy Land and also Chutes and Ladders … but she is is already brainwashed (probably by Drew) into loving LEGOs … and not the big blocks, but the little ones with people! We had a lot of fun putting helmets and hair on and off, making the bad guy and driving them to the hospital in cars and planes when they would get bit by a shark. So creative.
Katelyn and Drew are only a couple weeks from a due date and my little Annalyn commented that mommy "was as big as a soccer ball" (where did she hear that?) I disagreed suggesting Katelyn was "that her belly was a big as a beach ball!"  We were both laughing (somehow I don't remember "beach ball," even though I know Brenda was probably exactly the same). I have no-doubt BO#2 is ready anytime now!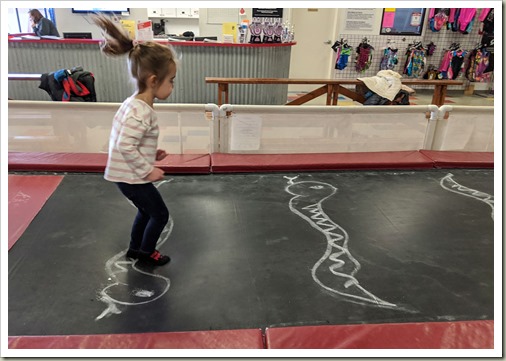 Friday was Mommy daughter day – a dentist appointment and gymnastics (photo from Katelyn)
As for a little Amazon Echo Tech … I've updated the basic photos I originally had on my new Echo Show (Christmas Present 2019) to include nearly all the photos of Annalyn. Seeing these new photos along with the "On This Date" photos popping up in our kitchen has been fun and eye opening – wow, has Annalyn has grown up fast.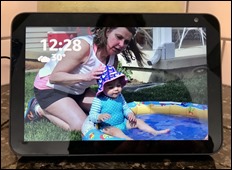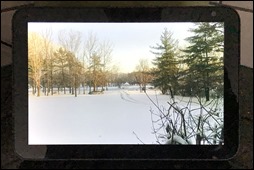 Brenda and Annalyn playing in a small pool … and snow 'on this date' several winters ago