Posted By RichC on March 20, 2020
It is a Friday personal archive catchup for MyDesultoryBlog. One of the greatest things about living in today's connected and technological time is that it is easy for today's parents to share even minor milestones with grandparents.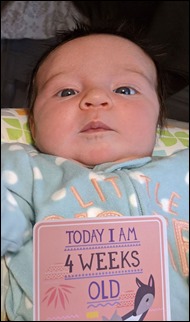 Between receiving daily text messages with photos, Alexa Echo voice messages and "hearing" my granddaughter's voice (and what is on her mind) and video chat with Facetime, we are so much more connected than our parents were with our children. I'm sure Annalyn and Ellerie will soon be way to busy to bother with grandparents quite this often, but I'm relishing the daily hello and beautiful artwork (below) at the moment.