Posted By RichC on November 14, 2020
This was a big week for Apple who started their business selling computers. Unless you've been living under a rock for the past 40 years, you know what a Macintosh computer is and just how important they are in living in the age of technology. Cellphones and tablets may have surpassed the personal computer for daily functional living, but everything on those devices were created on a PC … and very likely a Mac.
The new Macs were announced this week made a big change as Apple will not be producing their own chips instead of using Intel (which they have used ever since switching from the Motorola chip days). The new MacBook Pro 13, MacBook Air and Mac mini (photo below) will now be powered with the Apple M1 chip. The new chip will see a new MacOS called Big Sur. Although I may not be upgrading this year, I pay attention and stream a little big of the event on my iPad while my granddaughters were taking a nap last Tuesday (see photos and video below the break).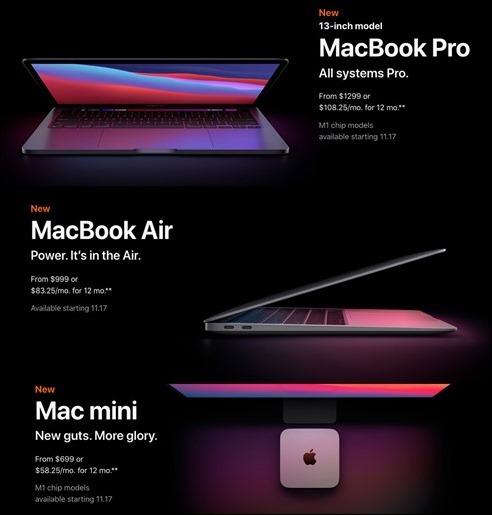 In other things … I also enjoy a Bompa babysitting day on Tuesday 11/10/2020 with my two granddaughters. The weather was warm so we were even able to go for a walk without jackets in the afternoon. Both Annalyn and Ellerie are growing up so fast.