Posted By RichC on May 2, 2019
A tweet from an online friend and an automotive journalist reminded me (Throwback Thursday) that my photography hobby helped me adapt to a new high school back in the mid-1970s when we moved from the Toledo area to Sidney, Ohio.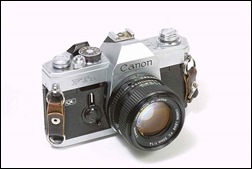 It was at a time when friends were already made and connecting with others was not all that easy (thankfully I connected with a few other transplants).
Besides that, I also was taken under the wing of a teacher, Dana Stahlman, who oversaw our high school newspaper and school yearbook. He knew I was interested in photography and loaned me the school camera so as long as I would take care of it (my first 35mm) and made me responsible for the school darkroom ordering and clean-up (gave me the key so I could use it whenever I wasn't in class and after school). Eventually I purchased my own camera – a Canon FTBn – which was a big expense for me; I continued to add off-brand lenses and gear until I had a decent setup. The equipment and experience also helped me start earning money working for two local papers and taking prom portraits, etc.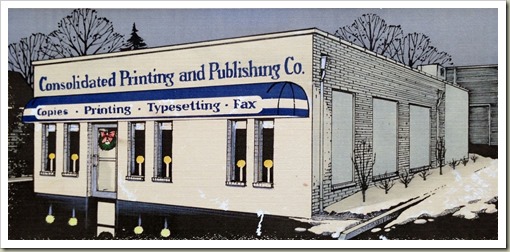 Interestingly, this early experience and hobby interest, gave me a unique hobby in college and experience beyond most of my peers. It even opened the door to fill in for a professor who was on sabbatical when I was in graduate school at Miami University — I was a stipend paid graduate instructor and taught Intro and Advanced Photography as well a Printing class (Gaskill Hall). The knowledge and skills eventually gave me the confidence to start a printing and publishing company … and as they say, "the rest is history."
The first apparent use of the term, as 'the rest is history' seems to appear in 1839, in John Wade's British History, Chronologically Arranged. That said, it is hard from the context to discern whether the writer, who is talking about Napoleon, is being literal or figurative. However the use picks up and figurative examples certainly start appearing in the 1850s. — link