Posted By RichC on June 21, 2021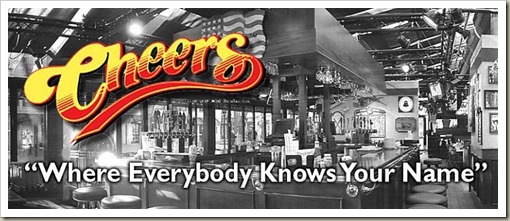 Earlier this month for Music Monday, The sitcom "Welcome Back Kotter" theme song was mentioned as an Applee's Grill and Bar post-pandemic reopening commercial. There was a second commercial, equally effective in-my-opinion using the "Cheers" TV sitcom intro song "Where Everybody Knows Your Name." Another catchy ad that has me thinking about going out to eat at Applebee's.
"Cheers" intro – Gary Portnoy & Judy Hart Angelo
"Where Everybody Knows Your Name" | 1982
"Where Everybody Knows Your Name" is the theme song from the television sitcom Cheers. The song was written by Gary Portnoy and Judy Hart Angelo, and performed by Portnoy in 1982. Shortly after the premiere of Cheers, Portnoy went back into the studio to record a longer version of the song that made the U.S. and British pop charts.