Posted By RichC on November 14, 2022
About a week ago while watching television, the song "Make Your Own Kind of Music" in a Volkswagen commercial caught my ear. It triggered a "Can you dig it?"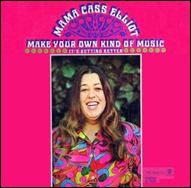 psychedelia thought that I thankfully only knew from observing the "far out" subculture during the 1960s. Still, a lot of the music and memories are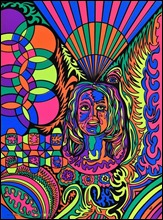 from the "peace and love" hippy generation … embraced by those who came to age as baby boomers.
The music of The Mamas and the Papas (mention previously) and in particular the voice of Mama Cass Elliot was enjoyable to remember and perfect for today's Music Monday (as it was when I mentioned her in a John Denver post). I still smile and sing along to it today just as decades ago … and wish she would have live longer than the age of 32.
| | |
| --- | --- |
| | Mama Cass Elliot – "Make Your Own Kind of Music" | 1969 |
Shortly before her death in the summer of 1974, Cass Elliot collapsed while preparing to go on The Tonight Show with Johnny Carson, treated as simply exhaustion. A couple of months later in London, shortly after attending the 32rd birthday party of of Mick Jagger and then going to another party at Debbie Reynolds home, then to a breakfast/lunch in her honor. At another party that evening she didn't look well and was "blowing her nose, coughing and having trouble breathing;" she left early at 8 PM saying she felt tired and needed to get some sleep.  She "retired to an apartment" and died in her sleep.  According to the forensic pathologist who performed an autopsy, she died of heart failure on July 29, 1974 (FYI, there were no drugs in her system).