Posted By RichC on February 10, 2020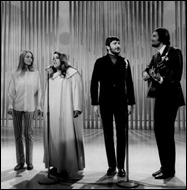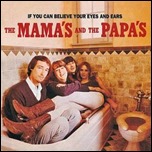 It is impossible to resist eventually including a Music Monday oldie called … wait for it, "Monday Monday" by The Mamas and The Papas from 1966.
Likely I heard this on my mom's AM radio station the first time, but obviously it is a classic so it is often played on every oldies station around. By the way, this is called Sunshine Pop music.
| | |
| --- | --- |
| | The Mamas & The Papas – Monday Monday | 1966 |
YouTube video and lyrics below
Bah-da bah-da-da-da
Bah-da bah-da-da-da
Bah-da bah-da-da-da

Monday, Monday, so good to me
Monday mornin', it was all I hoped it would be
Oh Monday mornin', Monday mornin' couldn't guarantee
That Monday evenin' you would still be here with me

Monday, Monday, can't trust that day
Monday, Monday, sometimes it just turns out that way
Oh Monday mornin' you gave me no warnin' of what was to be
Oh Monday, Monday, how could you leave and not take me

Every other day, every other day
Every other day of the week is fine, yeah
But whenever Monday comes, but whenever Monday comes
A-you can find me cryin' all of the time

Monday, Monday, so good to me
Monday mornin', it was all I hoped it would be
But Monday mornin', Monday mornin' couldn't guarantee
That Monday evenin' you would still be here with me

Every other day, every other day
Every other day of the week is fine, yeah
But whenever Monday comes, but whenever Monday comes
A-you can find me cryin' all of the time

Monday, Monday, can't trust that day
Monday, Monday, it just turns out that way
Oh Monday, Monday, won't go away
Monday, Monday, it's here to stay
Oh Monday, Monday
Oh Monday, Monday

Songwriters: Dennis Doherty / John Edmund Andrew Phillips