Posted By RichC on November 19, 2023


Panoramic view of the Sea of Galilee in 2006 (click for larger)
After a brief discussion and look at current and previous maps of Israel and the area Christians study (the Holy Land) … prior to … and during the life of Jesus, I noticed that the Sea of Galilee as well as most landmarks have had a variety of names. Perhaps I'm late in life to intimately study the geography, but just as it is when traveling in ancient areas of Europe, measuring history in centuries is challenging for those of us in America (we live in such a young country).
What is most intriguing, beside the variety of names, is that the distance of travel between areas for "travel by foot" is still significant. There definitely needed to be a reason to go beyond ones home town, family and livelihood. Perhaps this is why so much of Christ's ministry took place around this body of water?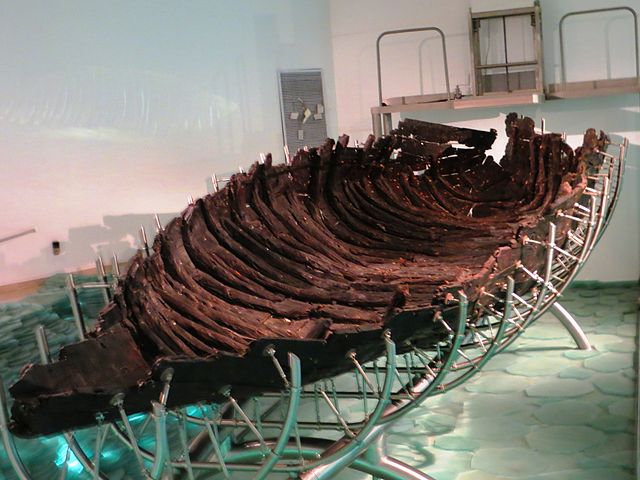 In 1986 the Ancient Galilee Boat, also known as the Jesus Boat, was discovered on the north-west shore of the Sea of Galilee during a drought when water levels receded. It is an ancient fishing boat from the 1st century AD, and although there is no evidence directly linking the boat to Jesus and his disciples, it nevertheless is an example of the kind of boat that Jesus and his disciples, some of whom were fishermen, may have used.

In April 2011, Israel unveiled a 40-mile (64 km) hiking trail in Galilee for Christian pilgrims, called the "Jesus Trail". It includes a network of footpaths, roads and bicycle paths linking sites central to the lives of Jesus and his disciples. It ends at Capernaum on the shores of the Sea of Galilee, where Jesus expounded his teachings. Another key attraction is the site where the Sea of Galilee's water flows into the Jordan River, to which thousands of pilgrims from all over the world come to be baptized every year.