Posted By RichC on November 20, 2023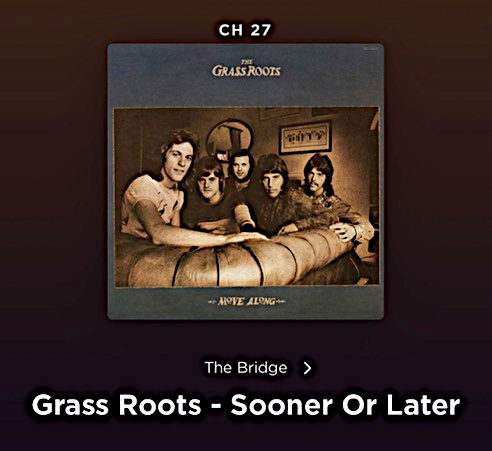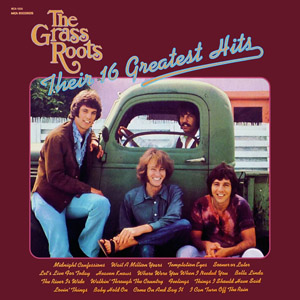 The Grass Roots was an American rock band that achieved significant success between 1965 and 1975. The band's origins trace back to the collaboration of songwriter duo P. F. Sloan and Steve Barri, along with the involvement of Lou Adler.
For Music Monday, here is their 1971 hit "Sooner of Later" from "Their 16 Greatest Hits" album in that same year.
| | |
| --- | --- |
| | The Grass Roots – "Sooner of Later" | 1971 |
Formation and Early Years:

The name "Grass Roots" (originally spelled as one word, "Grassroots") emerged in mid-1965 as part of a band project by Sloan and Barri.
Their record company, Dunhill Records, aimed to capitalize on the folk rock movement, and one of the songs they wrote was "Where Were You When I Needed You."
The initial version of The Grass Roots featured Sloan on lead vocals and guitar, along with Larry Knechtel (keyboards), Joe Osborn (bass), and Bones Howe (drums).
The band gained airplay on Southern California radio stations with their cover of Bob Dylan's song "Mr. Jones (Ballad of a Thin Man)."

Collaboration and Breakup:

The Grass Roots backed up other artists, including The Mamas & the Papas and Barry McGuire.
However, their partnership with Sloan and Barri eventually dissolved due to creative differences. The band wanted more space for their blues rock-oriented material, which Dunhill Records was unwilling to provide.
Some members returned to San Francisco, while drummer Joel Larson remained in Los Angeles.

Chart Success:

The Grass Roots charted frequently, achieving a total of 21 singles on the Billboard Hot 100.
They had two gold albums and two gold singles during their career.
Among their charting singles, they reached the Top 10 three times, the Top 20 six times, and the Top 40 14 times.
Their music resonated with audiences, and they sold over 20 million records worldwide.

Legacy and Live Performances:

Even after the passing of early member Rob Grill in 2011, a new lineup of The Grass Roots continued to perform live shows.
The current lineup, personally chosen by Grill, carries on the group's legacy with nationwide performances.

In summary, The Grass Roots left a lasting impact on rock music during the 1960s and 1970s, blending folk rock and blues influences to create memorable hits. 🎸🌿

Added content generated by Bing AI Copilot