Posted By RichC on July 18, 2009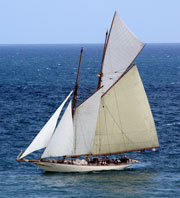 It is hard to believe that I can actually lose track of time while less than a week into a vacation, but knowing I'm posting a day or two behind has me looking at the calendar for perspective. We are having a great time and enjoying our vacation … both the rest and relaxation of knowing someone else is 'driving the boat and clearing into each port of call' AND what we are learning about the "Old World" along the way.
Saturday's visit to Cannes, France was less "Old World" and more "Nuevo Rich" – from what we could tell. The opulence of this coastal city is definitely fitting for movie stars and the wealthy from around the world. The yacht basin was fun to stroll around as was the red carpet of Cannes Film Festival fame.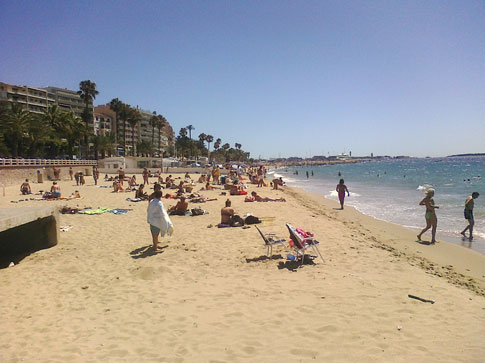 For beaches, I'd recommend walking west down the pavilion as the breeze was better and beaches just a bit less crowded (still crowded though). We spent most of the morning swimming in the 'saltier than what we are use to' Mediterranean Sea and sunning on the beach. The sand is not the pure white of the Gulf of Mexico, but somewhat similar to the east and west coast beaches in the U.S. Brenda did not want to leave as she felt the water was as therapeutic as being in a spa.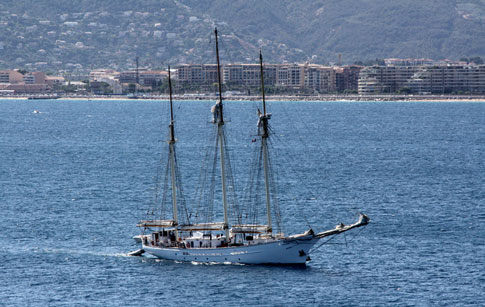 Prior to leaving port, we walk down past several of the designer shops and five star hotels, but the hot sun and bustling crowd had us seeking a shady spot to sit to and sip on a Coke. (although Brenda has been pleased to have her Diet Pepsi on the ship!)
_