Posted By RichC on July 19, 2009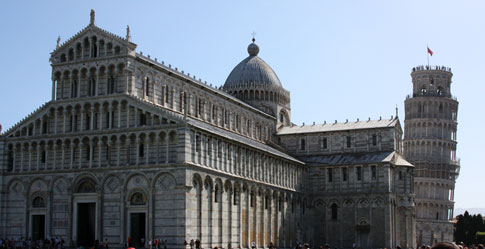 What a wonderful day in Italy! We enjoyed a near perfect day in the Tuscany region of Italy heading from the port city of Livorno to Pisa in order to visit the famed Leaning Tower of Pisa, cathedral and baptistery. The crowds were relatively heavy, but flowed easily in and out of the key stops and obligatory photo (holding up the leaning tower).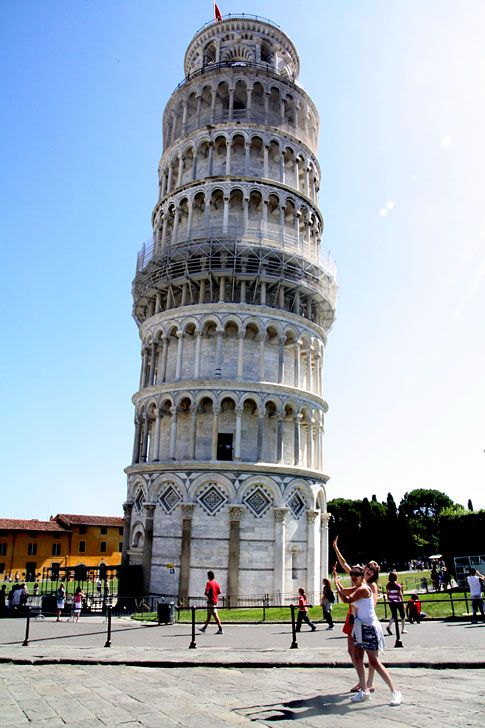 The cathedral was beautiful and large although the prices to visit each of the key buildings were rather pricey … not to mention the limited numbers who can actually climb the Leaning Tower.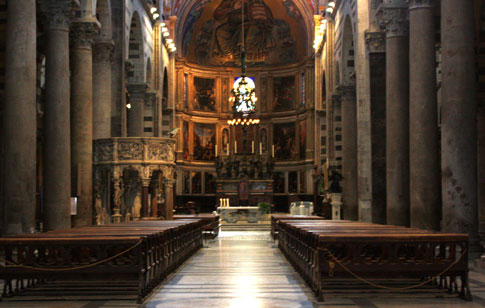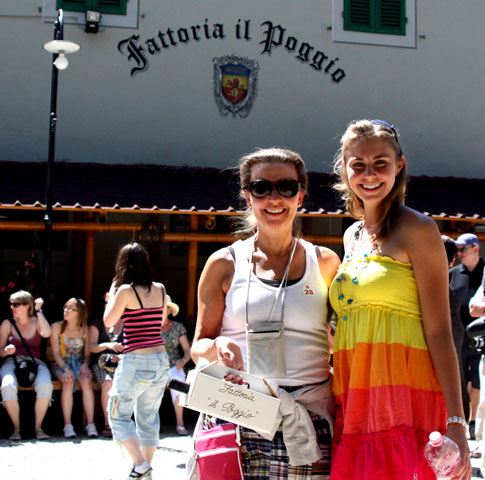 After our visit to Pisa, we headed into the countryside of Tuscany for lunch and learn a bit about Italian wines and olive oil.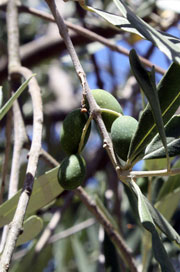 It was educational, particularly learning a bit about the "Extra Virgin Olive Oil" label that one sees on most of the supermarket bottles of olive oils. As our host said, it is not that commercial oils are bad, but that the rules which apply to the olive oil production are not understood by most consumers (same for 'adding' sugar to wines – as he snidely commented about French wines).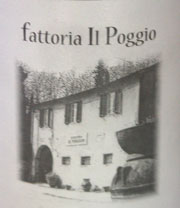 The term "Extra Virgin" has more to do with the acid content than which olives are selected and how the acid content is achieved. According to our family farmer, Italian farmers cannot exist in producing olives for oil or even as a mainstay crop … there just isn't enough profit in it … so most grow olives in combination with vineyards used to produce wines. Our host was particularly proud of Italian wines and was full of humor and hospitality.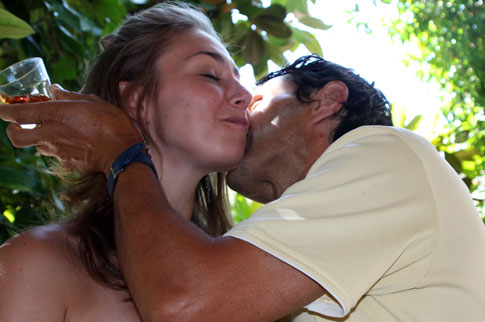 At age 92 (his joke), our host picked on Katelyn as his 'sidekick' in order to demonstrate some of the health and seducing power of his products – she played her part well as he work his Italian charm on her during his talk and at lunch demonstrating how each of the five wines were to be compared and enjoyed. The meal was very good and enjoyed by all at our table; we conversed with couples from Germany, England, New Jersey and Australia finding the conversation easy.
By the time we returned to our ship, the heads of each person on riding on the bus back to our ship were bobbing after the wine tasting and good time at the Fattoria Winery.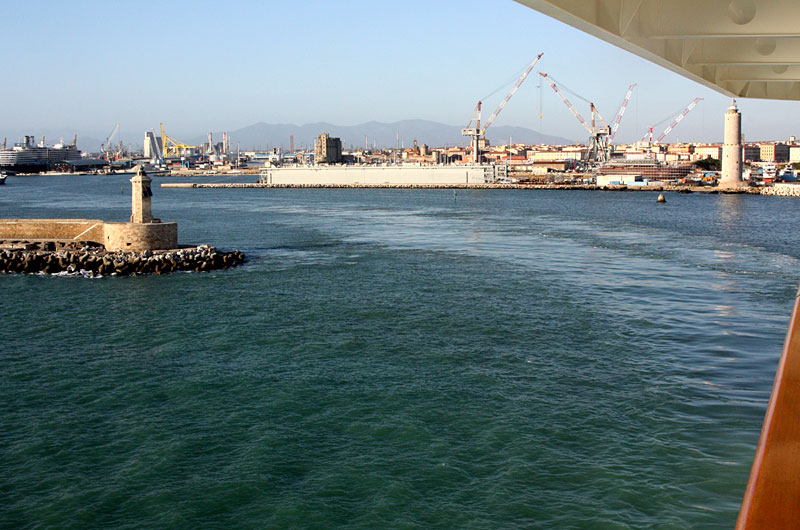 _