Posted By RichC on February 25, 2012
Ahh …  love that full flavored and steaming cup of coffee on a Saturday morning.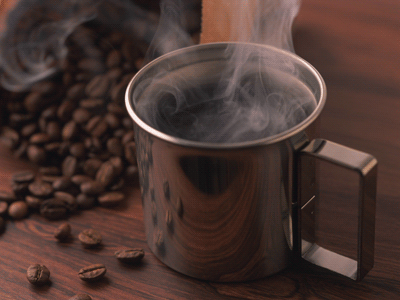 While sifting through my pile of magazines and deciding what to toss and what to keep, I've clipped a few items I want to keep … but am just not sure how to archive them? Sometimes I still toss stuff in a folder and put in the file drawer, other times I scan and save to a hard drive, CD or upload to the computer and often I just scribble notes in my Moleskine notebook. I really do lack an organizational system that works.
ARCHIVED BELOW
I doubt the bottom paint charts or text included at the bottom will be of interest to those outside the boating world, but perhaps the mini test below will help someone on the next crossword puzzle (You'll have 60 seconds to review the "parts of a sail" before the answers appear).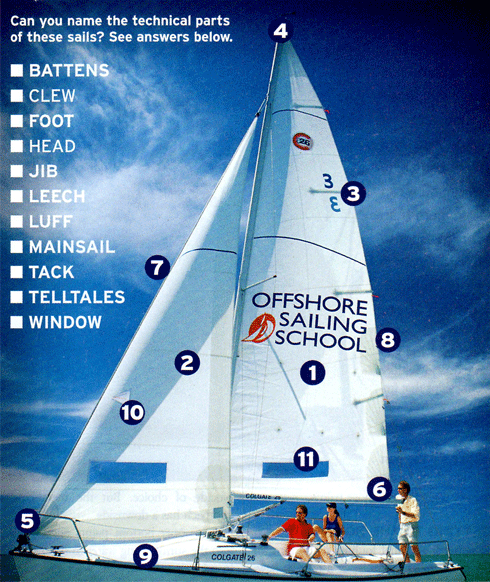 Click for full article from Practical Sailor's upcoming March 2012 issue (although it might require a full subscription?)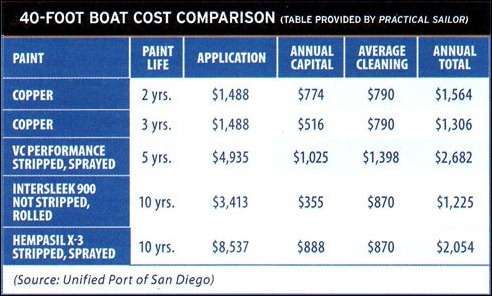 Since I'll eventually be repainting the bottom of Encore, I figured it might be a good idea to starting thinking about the cost.
Conclusion

At 14 months, we begin to see two things: which paints keep your hull fast and smooth for a year, and which paints are likely to provide protection over the long term. Keep in mind that because we do not scrub or move our panels, you may see better performance over the short term. Because performance can vary with geography, we recommend consulting local experts, boatyards, and other boat owners to find what works in your area.

If you decide to clean the hull, take a conservative approach. Start with a sponge or T-shirt, and apply the least amount of pressure needed. If that doesn't work, then move up to terry cloth. For even more muscle, move up to the green 3M scrub pad, a soft-bristle brush, or something similar. Once you need the scraper, it's time to start planning a haulout.

Many ablative paints are designed to tolerate cleaning, but if you scrub hard at the outset, particularly on some softer ablative paints, you will literally be wiping your money away. Better to use the boat and let water action sluice the hull.

If you are using an ablative paint, you can also prolong the life of your protection by adding more than the recommended two coats. Some makers allow as many as four coats without risking adhesion problems. Check your manufacturer's recommendations, and if you do use multiple coats, be sure to allow ample drying time.

Based on the performance of our 14-month panels, sailors looking for one to two years of protection against hard growth don't need to pay a fortune. In the hard paints, Pettit's Unepoxy and Blue Water Copper Shield 45 were Budget Buys. Pettit's Unepoxy Plus and Copper Guard offer good value in the hard paint category. Blue Water's Copper Shield 45 Hard is also a reliable low-budget contender. In the ablative category, there was a tie after 14 months, with Blue Water's Copper Shield 45 Ablative ($135) and Interlux's Bottomkote ACT ($140) offering the best value. Pettit Horizons and Sea Hawk AF-33 are also solid choices for the small-budget sailor.