Posted By RichC on May 8, 2012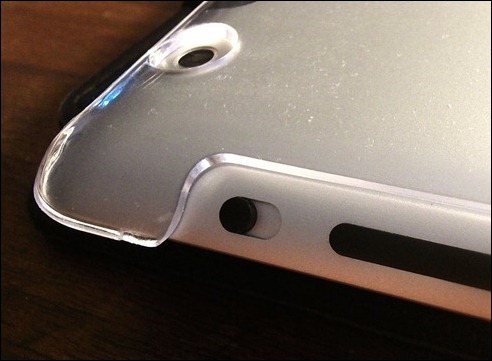 I couldn't resist spending $3.35 on a plastic snap on slim fit back at Amazon to put on my iPad. I've be semi-pleased with the non-skid surface (not sticky) when holding the tablet for reading outside the case and now no long cringe when the aluminum back slides on a rough surface. For just a few bucks, it does offer a snap on and snap off (almost too easy) way to protect the backside of an iPad … and has all the proper cutouts for buttons, cameras or smart covers.
It even fits snuggly in my Kensington Keyboard/Folio and my RAMM mount in the car so those are pluses of this snap on back.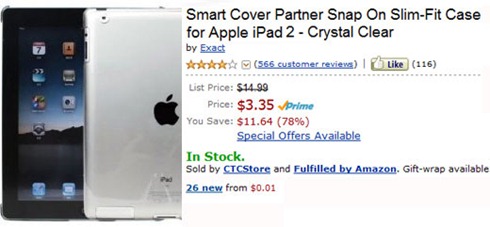 Product Description

With this compact design crystal case, you don't need to worry about any damage to your new device, just put it in your pocket, knowing it is away from scratches. After special treatment, the edge of the case is not sharp and won't cut your hand or do damage to your device when put in the case. Perfect fit cutout for any functional control keys for your convenience. With the case on, iPad 2 is safe from scratches and bump, you can listen to music, surf the Internet and play games without worrying about any damage to your iPad 2