Posted By RichC on November 1, 2012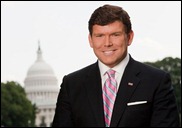 I've been seeing one of the more powerful political ads appear regularly as the election inches closer and it may be the only one that grabs my attention (posted a few days ago).
Below are a couple more points that were recently shared with me by email. This first one was from Bret Baier who compared  how the New York Times reported on the economic growth numbers.
Then and Now

The New York Times seems to be changing with time when it comes to interpreting the country's economic outlook.

This is an editorial from October 29, 1992 — quote — "President Bush smiled when he learned this week that economic growth during the third quarter reached a surprising 2.7 percent, almost twice the previous rate. But his smile shouldn't be broad. The new figure almost certainly exaggerates the health of the economy, which continues to creep along at a painfully slow pace. Even the 2.7 figure is half the normal rate of recovery and not enough to bring down unemployment."

And then there was this from three days ago — this past Saturday, October 27 — quote — "The slow pace of the nation's economic recovery has picked up a bit lately. In the third quarter, the economy grew at an annual rate of 2 percent, beating expectations and the 1.3 percent growth in the second quarter. Over the past year, the growth rate has been 2.3 percent. At that pace there's enough momentum to keep unemployment — currently 7.8 percent — from getting much worse."
The second was from a nastier email (cleaned up) which highlights the egotistical trait of President Obama as he ballyhoos his self-importance when taking credit for an intelligence and military success – notice how it differs from his predecessor during the capture of Saddam Hussein.
President Obama's speech after the killing of Osama bin Laden:

"And so shortly after taking office, I directed Leon Panetta, the Director of the CIA, to make the killing or capture of bin Laden the top priority of our war against al Qaeda, even as we continued our broader efforts to disrupt, dismantle, and defeat his network. Then, last August, I was briefed on a possible lead to bin Laden. It was far from certain, and it took many months to run this thread to ground. I met repeatedly with my national security team as we developed more information about the possibility that we had located bin Laden hiding within a compound deep inside of Pakistan . And finally, last week, I determined that we had enough intelligence to take action, and I authorized an operation to get Osama bin Laden and bring him to justice. Today, at my direction, the United States launched a targeted operation against that compound in Abbottabad, Pakistan"
President George W. Bush's speech after the capture of Saddam Hussein:

"The success of yesterday's mission is a tribute to our men and women now serving in Iraq . The operation was based on the superb work of intelligence analysts who found the dictator's footprints in a vast country. The operation was carried out with skill and precision by a brave fighting force. Our servicemen and women and our coalition allies have faced many dangers in the hunt for members of the fallen regime, and in their effort to bring hope and freedom to the Iraqi people. Their work continues, and so do the risks. Today, on behalf of the nation, I thank the members of our Armed Forces and congratulate them!"