Posted By RichC on September 16, 2014
We had a quick but great week with Taylor and his friends. He was home for a scheduled weeks vacation from Williston,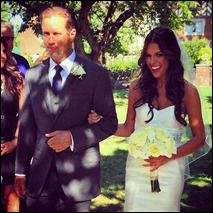 North Dakota primarily and for his long time friend Kara and Simon's wedding. We had a great time Saturday as the weather was perfect for the outdoor wedding and for the many guest here from the UK (Simon is British). Her parents, Jody and Mark Kannel were wonderful hosts and both Brenda and I enjoyed being part of the celebration. They had the wedding ceremony and reception at the Pinecroft in Cincinnati (Powel Crosley Estate). It was a nice venue for an outdoor wedding. Congratulations Mr. and Mrs. Simon Jefferis.
Besides the wedding, Taylor had a full … and I mean full … week of activities. He will definitely need to get back to work on Wednesday so he can rest up.
First he was off with his buddy Mike Agler to Red River Gorge in Kentucky for a little hiking and camping … and reconnecting (I think they miss hanging out together). I don't think the weather was perfect, but the rain didn't seem to dampen their time together. So glad Mike was in town (travels for work) to see Taylor.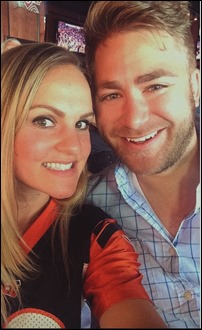 I think being in a small town, Taylor misses a few of the things offered in our area. He worked hard to cram a few of them in:
Cincinnati Reds game
Downtown nightlife
Believe it or not … fast foods like Taco Bell (not in Williston, ND … yet!)
Bengals game
Being with other friends including his birthday buddy Katie (right)
Even a couple dinners at home and out with mom and dad
Sitting by the fireplace and "debating" with Dad, who thinks he knows it all.
Oh … and mom's laundry service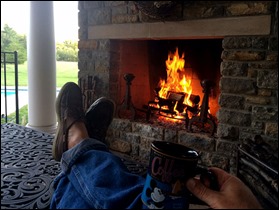 All in all it was great to see Taylor appreciate the opportunity and career building work as a "Planner" in "boom" area of northwestern North Dakota. I think he knows that his fast pace job and hefty responsibility is rare for young college graduates just starting their careers. I love hearing him talk about what he is doing and can definitely see that he has learned a lot. A big take away for me is what a difference it makes when one respects and appreciates their boss and the mentoring he provides (thanks Ray Pacheco).
I'd be remiss not to mention Katelyn and Drew in Minnesota; all is well with them as they had a nice weekend of fun too. Drew sent a bunch of photos from a Renaissance Festival in Shakopee, MN that included his parents who were visiting for the first time in Wayzata. As parents, I'm sure they enjoyed seeing them so happy. It looked as if they had a great time.