Posted By RichC on November 8, 2014
For the past several years I've tried to keep Facebook as the social networking place for family sharing, although I did include some close friends. Over time,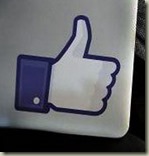 I've added a few more who connected from my past and am finding its no longer just a place for staying up-to-date with the family (I've heard  old people adults are taking over?)  



I do actually try to post something once or twice a month to keep my news feed alive, but not like I do on Twitter (ugh, nearly 10,000 tweets!) Within the last year or so I've noticed interest groups that were once only found on forums, email feeds and Yahoo Groups have found popularity on Facebook too. So I started adding them, a few became a few more and am now finding my "news feed" fills with too much chatter. Time to learn how to clean up and slow down the "news feed." Hey, there are now a few new tools!
Here's an explainer video: