Posted By RichC on November 6, 2014
After attempting to sell my mother-in-law's western New York home by using a realtor this summer, the family has decided to forgo the continued "professional" listing and instead do a FSBO listing … handing it off to yours truly. What are they thinking??? I've taken on the project and will "learn as I go" (advice appreciated).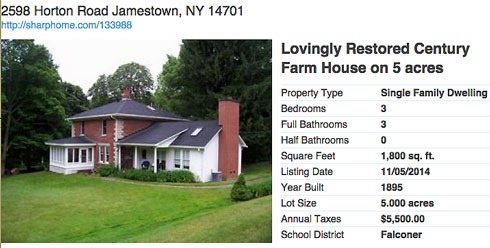 I've opted to put a listing on Sharphome.com at the $59 for 6 months which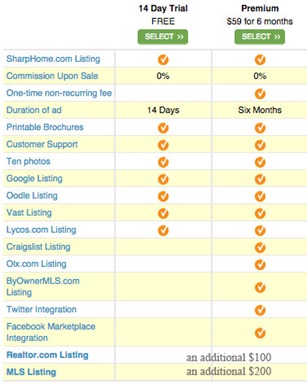 hopefully will include a few listing sites as advertised, but have passed on the Realtor.com or MLS Listing in order to avoid the broker commissions. Hopefully the yard sign alone will be enough to trigger interest.
For those interested, the Restored Century Farmhouse is a couple miles from Jamestown NY. It sits on a beautiful wooded hill and has a creek and ravine just off the back porch (above) to the east (previous post). The 5 acreage being sold with the house is negotiable since there are an additional 34 wooded acres aside and behind the old homestead as well as another 17 acre section (both include gas wells); all could worked into a deal for an interested buyer. Contact me if there is interest.
Also here's the listing and the PDF brochure.
EDIT: Adding a short video below after playing with iMovie on my iPhone.